Management Team
Our business is about relationships, and we have a strong management team in place that understands this. We are committed to furthering the development of our financial representatives through training and guidance, so they can establish enduring and solid relationships with their clients.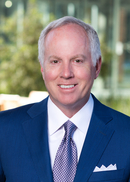 Managing Director
Office 949-622-7266
https://www.linkedin.com/in/shawn-mackey/
18575 Jamboree Rd. Ste 400
Irvine, CA 92612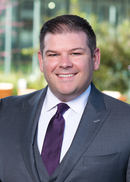 Field Director
Office 949-769-5630
My Networks:
As a Financial Advisor and Field Director for Northwestern Mutual, Matthew's mission is to develop enduring relationships with clients by providing expert guidance for a lifetime of financial security. Matt works with clients to identify their most important financial goals and then focuses on personalized solutions that can help make those financial goals a reality. As a part of the Leadership team, Matt is focused on the attraction, education and mentoring of new advisors to ensure strong career development.
Matt earned his Bachelor's Degree in Finance from Cal State Fullerton. He was born and raised in Riverside, California and currently resides with his beautiful wife, Heather in Newport Beach. Matt has a passion for helping others and training Brazilian Ju-Jitsu. On the weekends in good weather, Matt can be found on a Duffy boat in the Newport Beach Marina with family and friends or catching some live music in Laguna. He is an avid traveler and passionate about immersing himself in other cultures.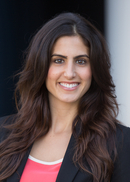 Elise T Diaz
Chief Growth Officer
elise.diaz@nm.com
Office 949-622-7200
My Networks:
Elise joined Northwestern Mutual, Irvine in 2014 as the Director of Career Development and has spent the past few years working to attract, select, and develop the talented Financial Advisors that makeup our team in Irvine.
As Chief Growth Officer, Elise now works strategically with our Managing Director on the execution of our organization's top priorities. She is focused on the daily implementation of our business plan and in supporting our leadership team in execution excellence.
Elise is passionate about the overall mission of Northwestern Mutual and about our firm's commitment to making an impact in the lives of those in our community by helping them to achieve financial security. She holds her California Life & Health Insurance License as well as her Series 6 & 63 Licenses.
Elise is a native to Southern California. She graduated with her Bachelor's Degree in Business Administration from California State University, San Marcos, and now lives in Aliso Viejo with her husband, Christian, and their daughter, Sophia. In her free time, Elise enjoys traveling, reading, working out, and spending quality time with her family and friends.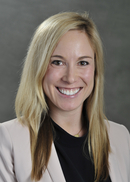 Rebecca A Itzen
Director of Development
rebecca.itzen@nm.com
Mobile 949-622-7254
My Networks:
As the Director of Development for Northwestern Mutual, Becky specializes in coaching and guiding advisors to achieve optimal success as they launch and build their financial planning practice with Northwestern Mutual.
She is passionate about helping individuals cultivate an increased self-awareness, realize their goals and reach their highest potential. Becky plays a key role on the leadership team in the conception and execution of education and coaching that enhance advisors' career development.
Becky is a licensed Marriage and Family Therapist who spent a decade practicing psychotherapy for treatment of anxiety and depression. She has worked for various mental health agencies and then her own private practice prior to joining Northwestern Mutual. She graduated with her Bachelor's degree in Sociology with a minor in Spanish from Chapman University and went on to obtain her Master's in Counseling from California State University Northridge. Becky lives in Aliso Viejo with her husband Justin.
She is passionate about positive psychology and its implications for personal and professional success, as well as creating a culture of optimal performance and comradery. In her free time, she enjoys yoga, dancing, traveling, hiking, philantrhopic efforts with the Junior League, and speaking at Toastmasters.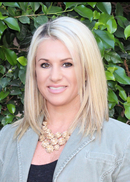 Didi Kovacs, MBA
Director of Marketing and Business Operations
didi.kovacs@nm.com
Office 949-622-7284
Mobile 949-295-7717
Didi is currently the Director of Marketing in the Irvine office. Her focus is on the growth and branding of the organization. Didi is now in her 7th year within the industry and has had a wide range of roles and responsibilities.
In 2010, she worked directly with Shawn Mackey, Managing Director as an Executive Assistant. After a year, she transitioned into the Director of Development role and continued to work with the Managing Director on complex reporting, forecasting and budgetary transactions. As the Director of Development, she provided business coaching to the financial advisors and played an impactful role helping financial advisors overcome obstacles and reach their highest potential. She was focused on driving the production of the new financial representatives to ensure they are successful and achieve their most important goals. 
Prior to joining the financial planning business in 2007, Didi was a Regional Sales Manager/Project Manager for a global manufacturing company and was based out of Chicago. She spent much of her time in this position traveling internationally, which she thoroughly enjoyed.
Didi graduated from the University of San Diego with a Bachelor of Arts degree, then later pursued a Masters in Business Administration. Didi currently resides in Newport Beach, where she enjoys spinning, yoga, hiking and spending time with her precious little pup.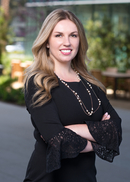 Kayla Beer
Director of Campus Recruitment
kayla.beer@nm.com
Office 949-769-5656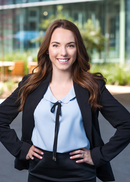 Alexandra V Randall

allie.randall@nm.com
Office 949-769-5616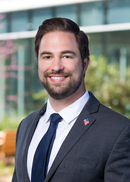 College Unit Director
Office 949-622-7200
Chau Le, CLU®, ChFC®, CLTC, MBA

chau.le@nm.com
Office 213-243-7000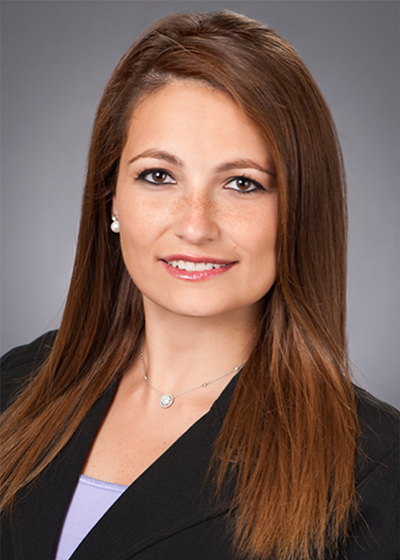 Jessica Ormandy
Chief Marketing Officer
jessica.ormandy@nm.com
Office 213-243-7000
My Networks: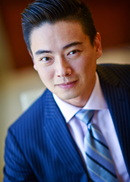 Fred Y Chang
Chief Financial Officer
fred.chang@nm.com
Office 213-243-7178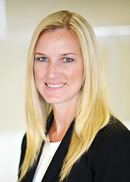 Sadie M Dumbleton

sadie.dumbleton@nm.com
Office 213-243-7149